Going to Europe can be an expensive destination but you can still enjoy your European adventure even on a budget. Here are some of the free things to do in different travel spots in Europe.
Free entry to museums in Edinburgh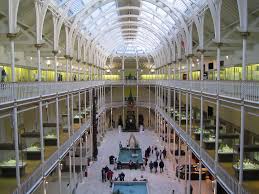 There are many free galleries and museums in Edinburg. The Gallery of Modern Art is completely free to visit. Check out The Museums of Childhood, The People's Story, and the Writers' Museum in Royal Mile. These top-notch museums offer free entrance.
Take a stroll along the Thames path
Walking along the Thames Path offers walkers lots to see and do. It will not cost you any money and it is a good form of exercise too. It takes two weeks to walk the whole route, but a shorter walk to the London section can be done in a few days.
Visit Belfast Castle
There are several free things you can do in the amazing city of Belfast. Belfast Castle is a hidden treasure waiting to be explored. This sophisticated sandstone building is encircled by mountain trails and gorgeous grounds. Parking is free and the beautiful gardens are good to walk around. You will enjoy the lovely view of Belfast. You are free to walk around Belfast Castle.
Free entry to Vatican Museum
When in Rome, schedule your tour to the Vatican on the last Sunday of the month to see the Vatican Museum for free. This top attraction showcases a startling and huge collection of sculptures, paintings, religious artifacts, and so on. The museum also houses Michelangelo's Iconic Sistine Chapel.